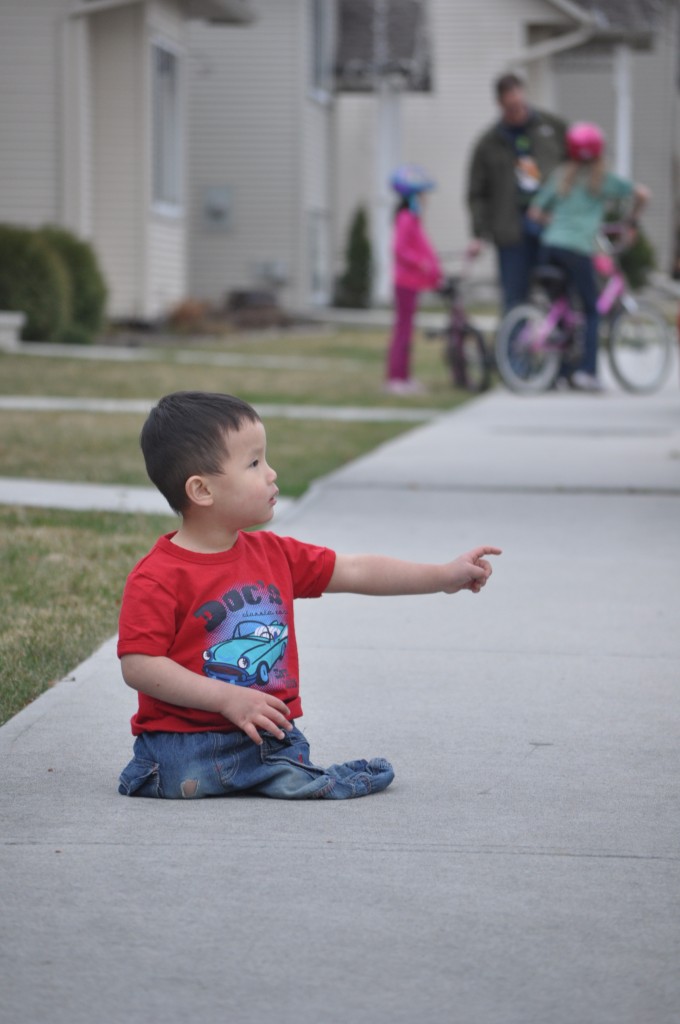 Let's play a little game, and win a little prize!
Can anyone spot the one thing in this photo of Samuel, Stephen, Faith & Grace that prompted my post title? 
I'll hold a little draw for one of the "Picking Them Up With Both Hands" books that I blogged about in this post.  Remember, the book whose proceeds will go towards helping the Rippee family complete their adoption? 
It's a great little book.  I have one for myself, tucked one away for Samuel to show his kids one day and of course, the grandparents received one too. 
So give a little guess and comment below!