So much has happened since that last post.  We finished the 15 casts on Isaiah's legs, the 5 on his arms, spent time touring the area around Philadelphia, NYC and DC.  We even took the long circuitous route home by cutting across the US and visiting the Grand Canyon and Disneyland before making it home just in time for Christmas 2014.  Two Philadelphia visits, Portland visit, and several trips to Vancouver happened over the past year for medical check ins, casting, new or repaired prosthesis and braces.  We schooled, we worked, we started attending a new church, we camped, we dirt biked, we took the motorcycle out, we swam and well, we decided to add one more little person to the family herd.
The process for our newest child began with a call to our agency November 2014 while we were still in the throes of Isaiah's casting.  Many months of soul searching visits with our agency social worker, piles of paperwork and more recently, drama over just when we would be travelling to meet our new child have culminated in a China trip planned for Monday, piles of stuff surrounding me in our schoolroom and butterflies as we pray for our newest family member's heart to be prepared in some small way for the enormity of what is to come.
I hope that you will follow along.  We feel the most sure of this child out of any we have welcomed into our home, but we also have probably the least information to date.  Please pray for our children, all our hearts to have peace in these days of upheaval to come, the process, the travel (that's many posts in and of itself!) and my folks (who are joining us once again!).  We'll be in China from November 9-26.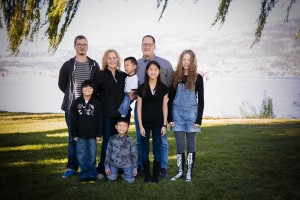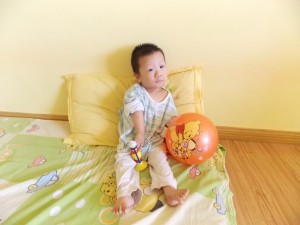 We can't wait to meet you, Theodore!