Like most of us, I really love the weeks leading up to Christmas.  The lights, the visiting, the anticipation – they bring out such a warmth in my spirit and in the demeanour of so many around me.  Truly, what's not to love?
Unlike many, I try to avoid the Boxing Week sales.  The return lines in the mall, the 70% off everything signs, the bedraggled decorations – they put a damper on my glow, you know?
Today though, I decided to take James out to exchange a couple items.  And as expected, folks were a bit more down in the mouth.  And things didn't have the sparkle that I'd noticed just a few short days before.  Until, that is, we headed over to a new prosthetics office that we haven't been to before.
I needed to pick up some spray that helps Samuel's prosthetic liners suction a bit better.  We go through a ton of that stuff. I ran in expecting a quick errand and stopped dead in my tracks.  Amongst the clients and professionals, there was laughter and smiling; friendly banter and joking.  I paused for a second while they waited for me to announce my reason for stopping in.  Such a contrast and in such an unlikely place, or so one would think.
But that it the secret that we have discovered over the past five years.  The key to happiness and joy has nothing to do with the packages and shiny lights and brand names and deep discounts.  It has to do with perspective.
And today I realized, not for the first time, that I am one of the privileged few who have been let in on the secret to joy and maybe even the true essence of Christmas Spirit.
It was a wonderful reminder for a brand new year.
Welcome 2013!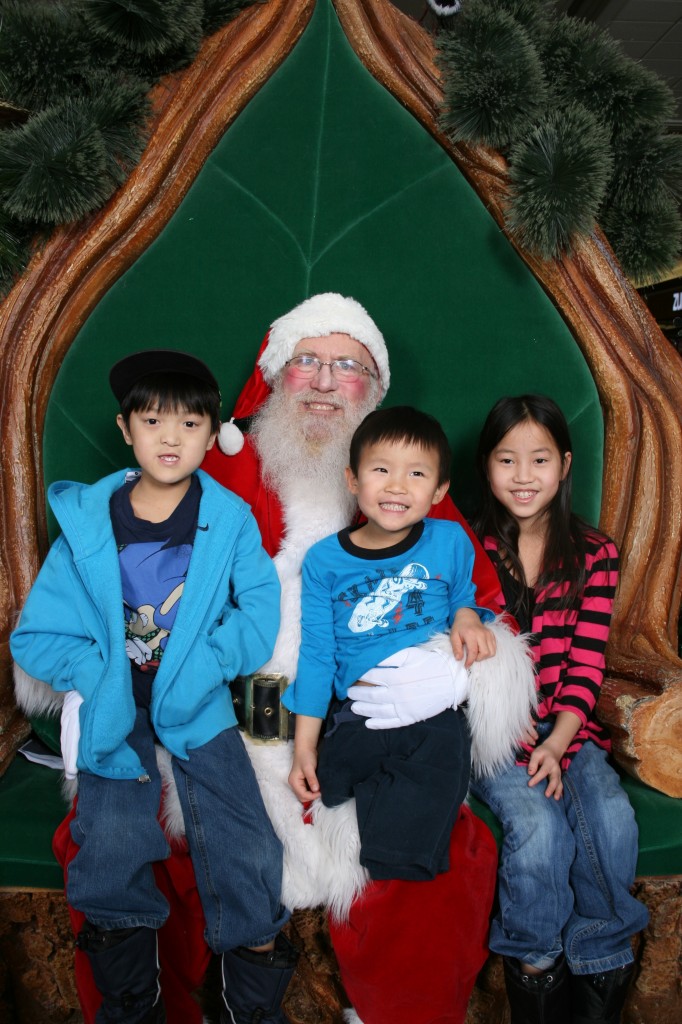 (Don't mind the late Santa photo – it needed a home here.)