That's me.
Facing Reality.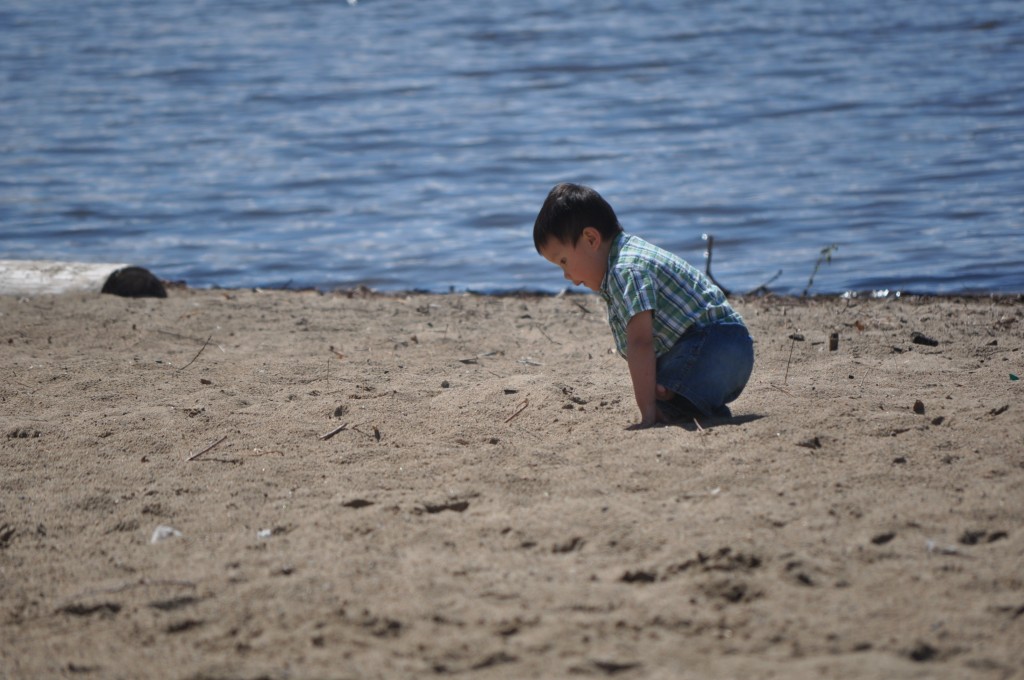 We received a surprise recently which has us off to Portland, Oregon tomorrow.
When we returned from our visit to Children's Hospital last month, we were so thrilled with what God had done in putting all the pieces together for Samuel.  I mean, we were over the moon, couldn't stop talking about it, absolutely in awe.  I mean, we still are.  And then, to top it off, I received a letter in the mail. 
Months and months ago (like, in the early days of our paper chase for Samuel's adoption), a fellow Mom of a New Day alumni contacted me.  Her daughter had undergone surgery and been fitted with a prosthetic through Shriner's hospital and she had great news for us.  Low and behold, she had arranged for her daughter's Shriner's prosthetist (Brock) to see Samuel in Beijing when Brock was there on a medical service trip.  New Day had arranged for Samuel to be brought to Brock and as a result of this fellow New Day Mom connecting us, I was able to speak with Brock over the phone and even receive the X-rays that he had taken of Samuel when he examined him in China.  What a treat! 
Well, that got us thinking.  We decided to pursue an application for Samuel to be treated by Shriner's once home.  Forms were filled out.  I developed a phone relationship with the provincial rep.  And then we waited.  I heard rumors that cut backs had made it harder to receive acceptance into treatment for Canadians and I was hopeful, but I kind of let it go. 
So, here we were less than a week home from our mountaintop high and I received the letter we had been hoping for.  Samuel was accepted into treatment.  I keep equating it to winning a lottery, but essentially it will allow for his treatment and prosthetics to be covered for his entire childhood.  In addition, we can even ride their "Care Cruiser" bus to appointments (many hours each way) and receive accommodations and food vouchers for our time away.  I literally bawled when I heard.  Like many families in the adoption world, our kids (& in our case, both adopted and bio) have needed a wide variety of therapies and tutors and extras to help them grow and learn and heal and blossom.  And each of those come with a price tag.  For once it felt so good to be told again and again in response to my tentative questioning, "No, don't worry about anything, it's covered."
So off we go.  And I should be singing and dancing with glee.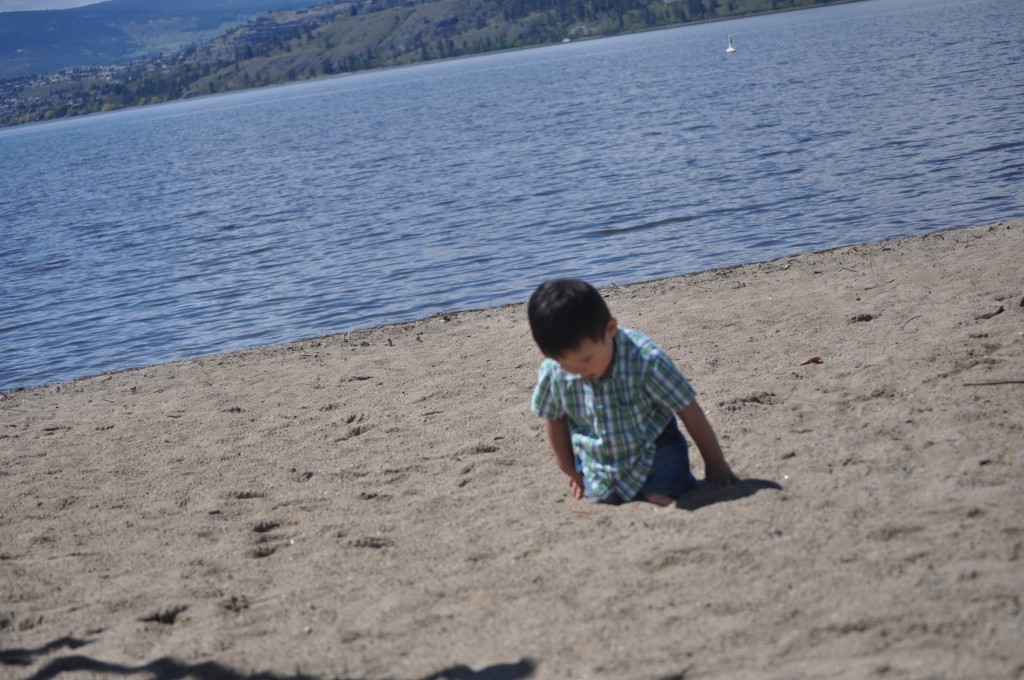 Instead I have a lump in my throat and Reality has hit the past few days.  I would be lying if I said otherwise. 
We need to once again have the conversation.  And the "A" word will be used. 
Amputation.
And yes, to all of you thinking it, I did know it was coming.
I did do my research before we committed to bringing him home to be our forever son.
And we do want the best for him.  We want to give him every chance at a full, healthy, active life.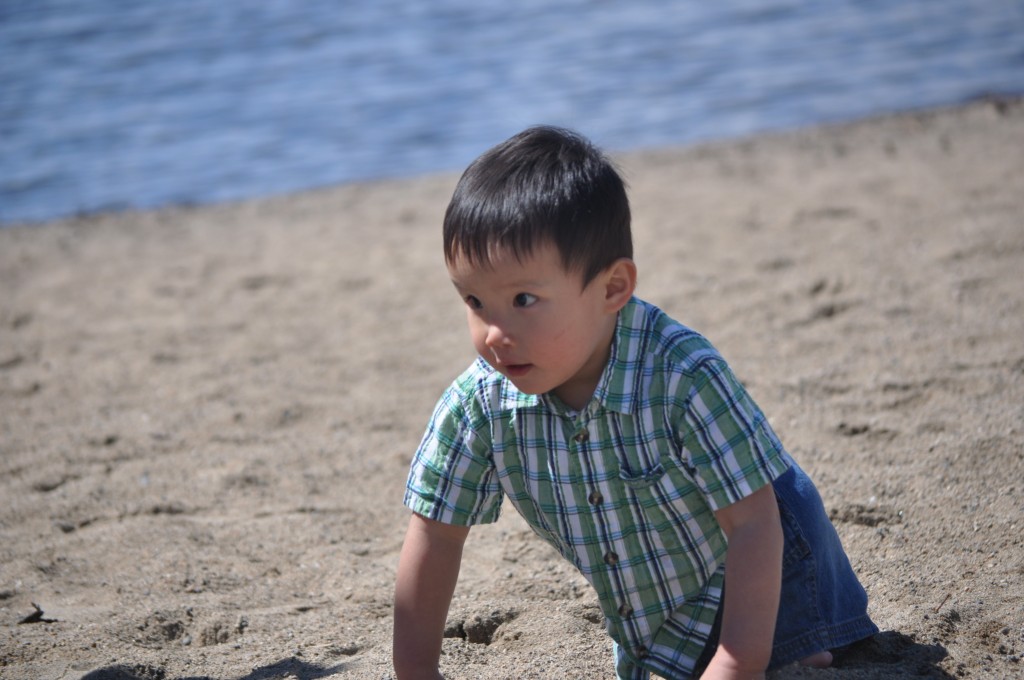 Yes, we do.
But it still stings.
We see him as perfect and active and healthy and as living a pretty full life right now.
And every time someone else asks us what the next step is we tell them.
We talk surgeries and aids and prosthetics.
We smile and nod and talk about his bright future.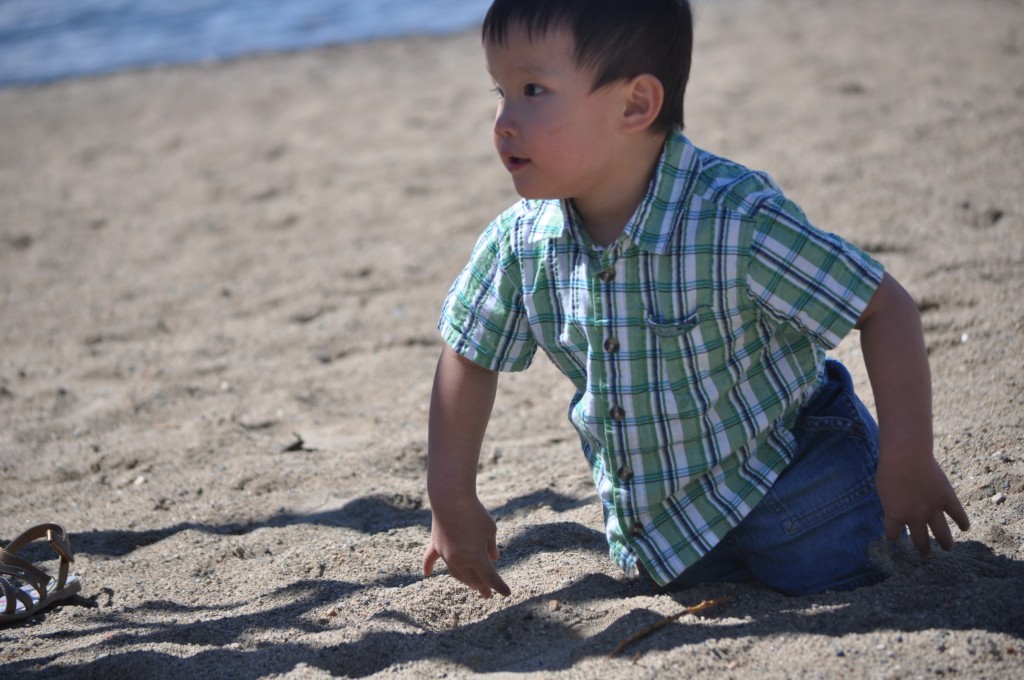 But underneath there is a part of me that wants to run to him and pick him up and race away as fast as I can. 
Can't you hear him giggle and can't you hear him tease?  Don't you see him climb and and dance and chase his sisters until they run giggling too? 
But I guess that is the difference of perspective.  And of parenting.
Parents have to love a child as they are and yet do the thing that is hardest for their child in order to help them sprout wings and not just crawl, but fly.
I have to fight down that urge to pick up my kids and run away at different times with each of them.  And this week it's Samuel. 
So I pack the suitcases.  Call my sister-in-law to borrow the play pen.  Make sure the many bits and pieces we need to load into the van are ready.  And I pray.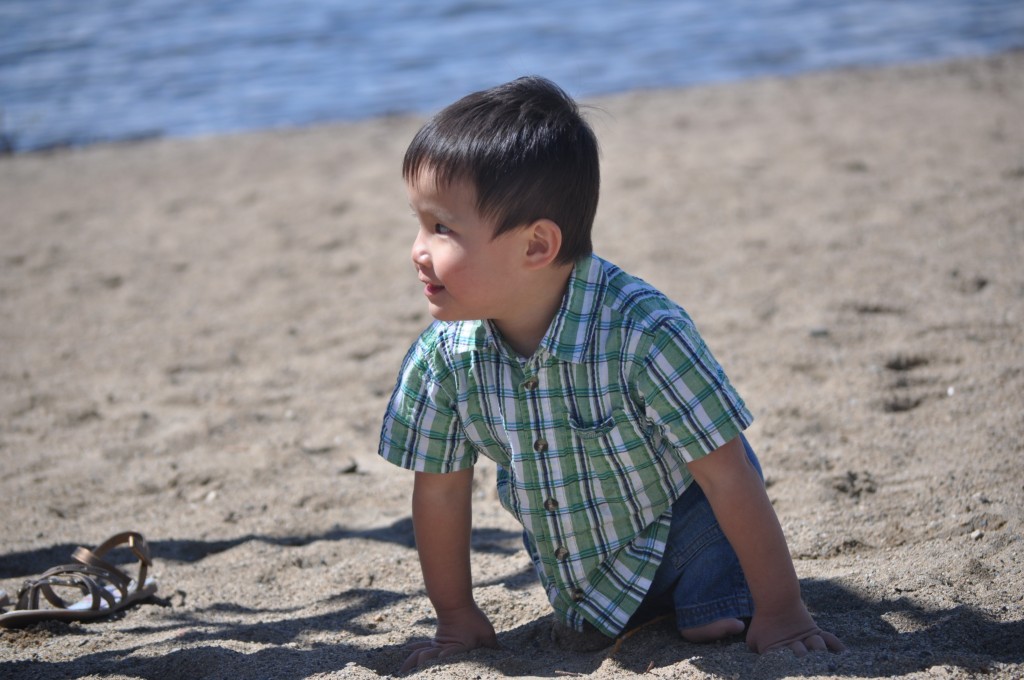 Will you pray for us too? 
(Photos taken Mother's Day 2011.)