Have you all heard of the Flat Stanley series of books?  I highly recommend them for the early chapter book reader. 
My nephew Lane recently sent James and Garnet a "Flat Lane".  He drew a small cut out picture of himself and sent it along with a letter.  The letter asked for James and Garnet to take Flat Lane on some adventures, document them and then send them back to him.  Lane then has to create a report and present it to his class. 
Here's how it turned out: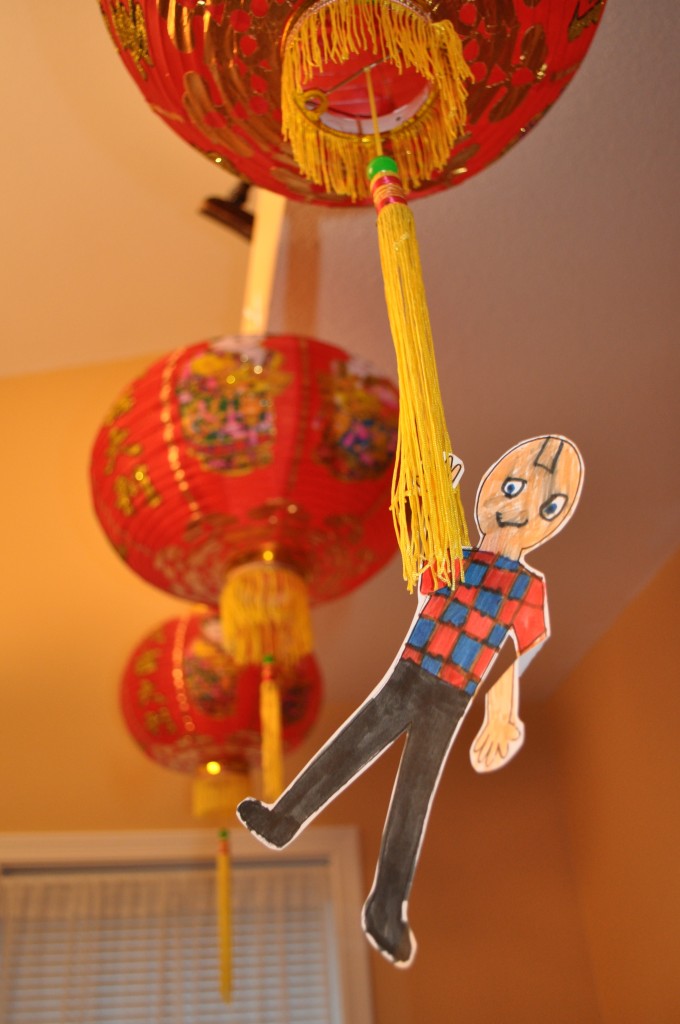 #1
Gung Hay Fat Choy!
(Gong Hay Fah Choy)
Xin Nian Kuai Le!
(Shin Nyin Kwhy Luh)
Happy Lunar New Year!
I travelled to James and Garnet's family and was just in time to celebrate the holiday with them. 
 It was exciting and a little dangerous. 
You can follow along as you look at the pictures in order.
 #2
Lunar Calendar
Many people around the world follow a different calendar than the one we are used to.  It follows the movement of the moon and has a 12 year cycle, with each year representing a different animal.  Have you heard?  This year is the Year of the Rabbit.  If you are born this year or are 12 or 24 or 36 or 48 or…  this year, you are said to be  lucky, kind and peaceful!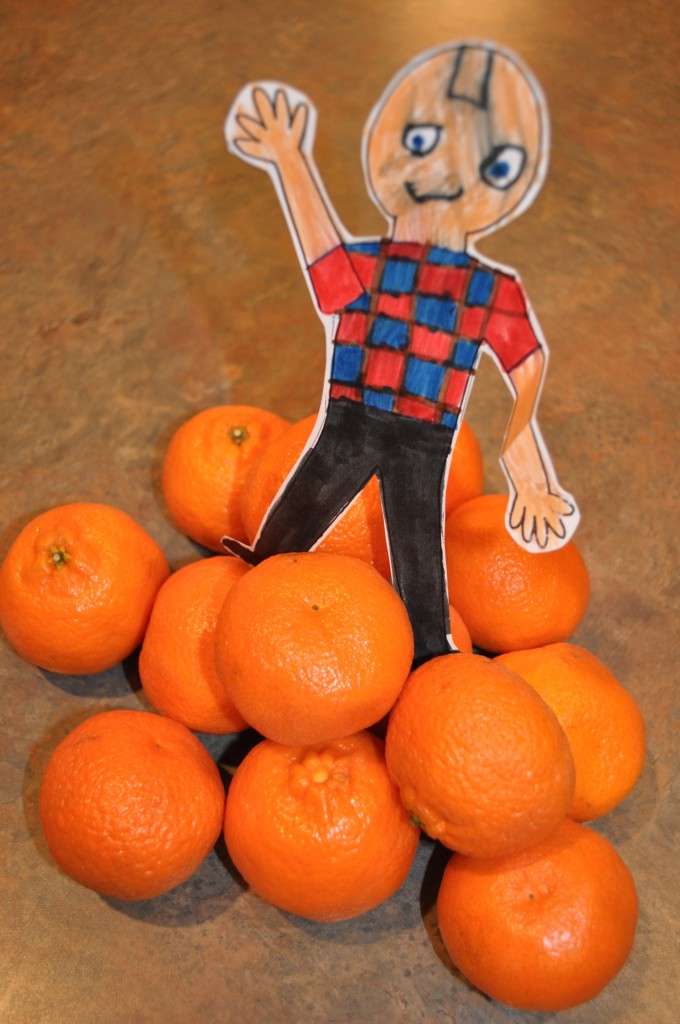 #3
Symbols of Blessings
There are many special foods and symbols that are eaten and used at this time of year.  Eating a whole fish is said to bring you more money.  Dining on long unbroken noodles will give you long life.  If you want happiness and good luck, then eating eggs and round fruits like pomelo and oranges are said to help you.  These oranges were delicious!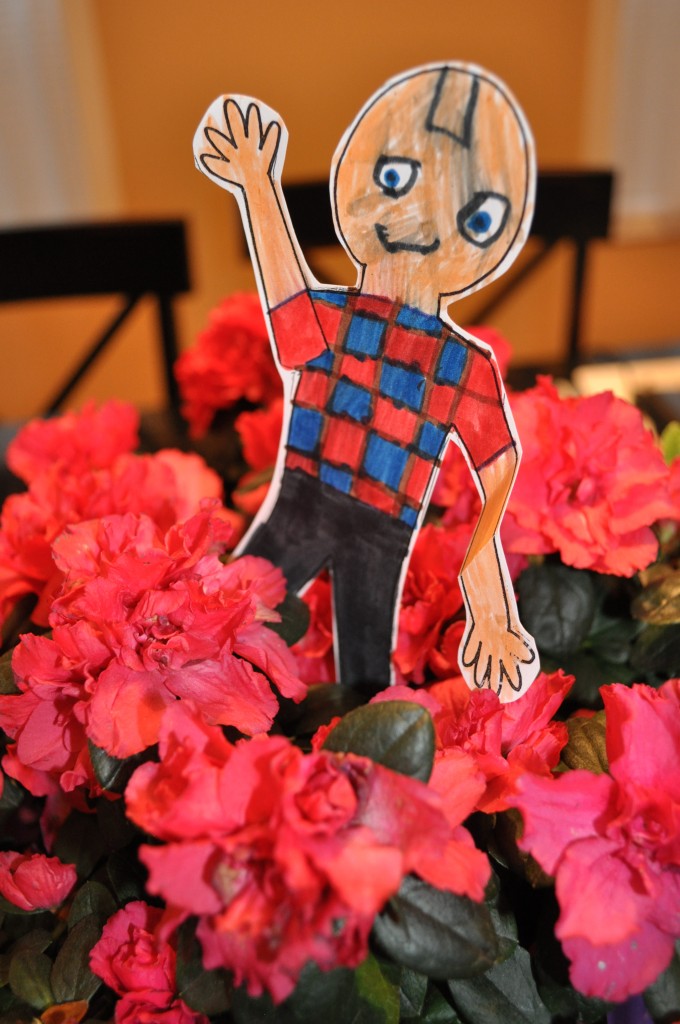 #4
Celebrating Spring
Lunar New Year marks the coming of spring time.  Many families have fresh foods and flowers around to celebrate the return to warm weather and a new growing season.  It's not too warm here, so this family bought some flowers to add to their spring holiday. 
Aren't I beeeeeeautiful?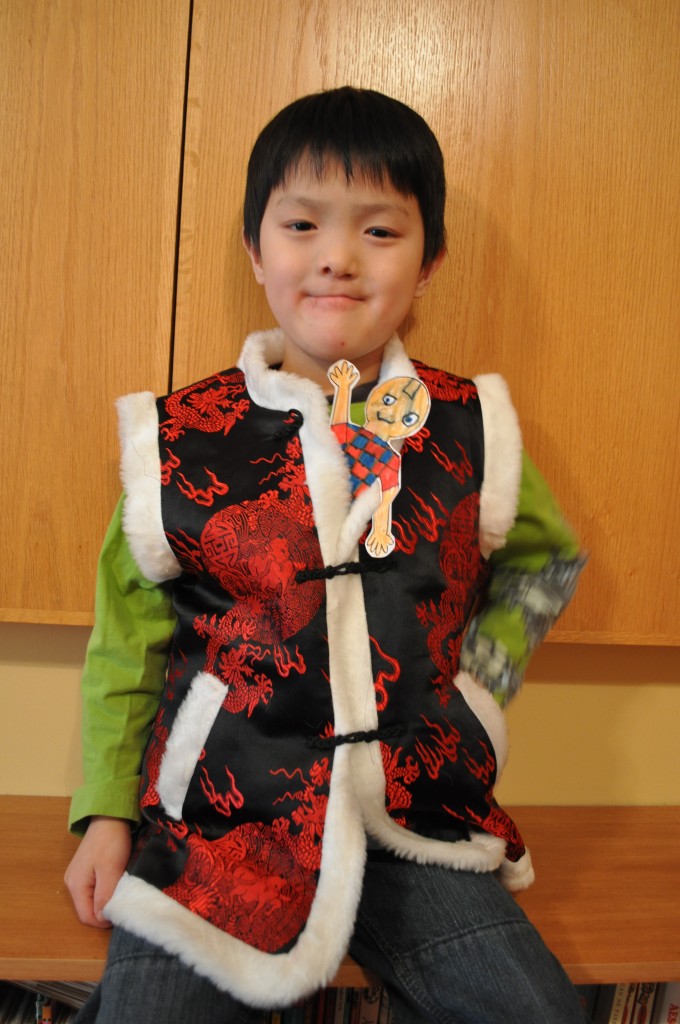 #5
Getting Ready
To prepare for Chinese New Year there is lots to do!  I was there just as the family was getting ready.  They all got new haircuts, a new suit of fancy silk dress clothes, the house was cleaned from top to bottom and lots of food was bought and made, including jiaozi (yummy dumplings with all kinds of fillings!).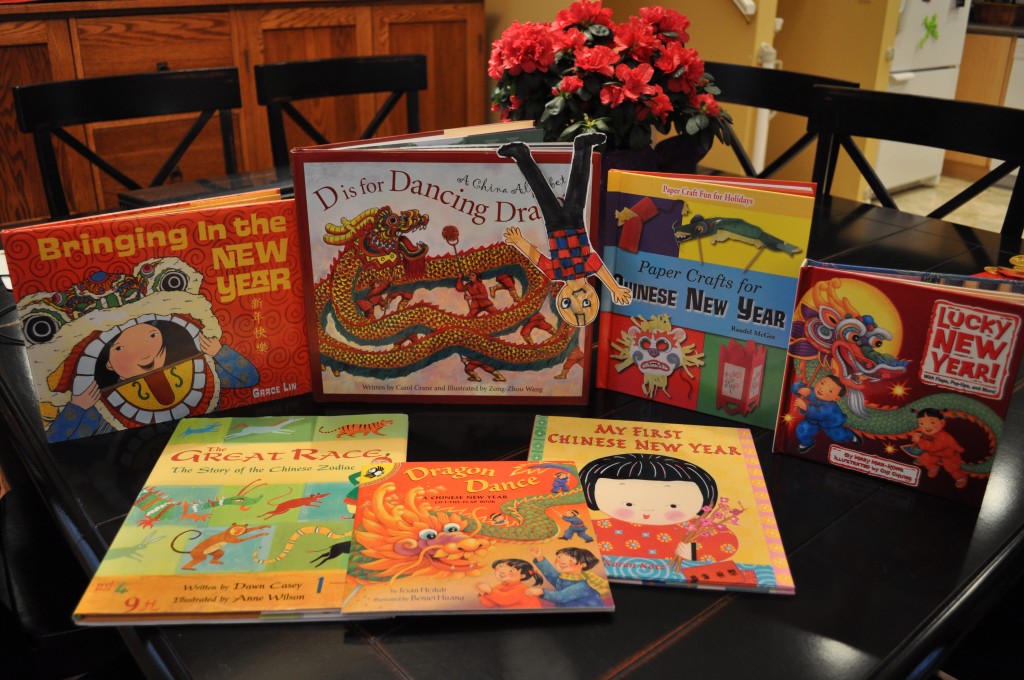 #6
Bringing in the New Year is LOUD!
There is a story that talks about how the Chinese people were saved from a large and hungry Dragon.  By using loud firecrackers they were able to save their people.  In some places at the New Year, there are LOTS of firecrackers and even a dragon dance with people acting out the story!  I hear the family is going to watch a dragon dance soon, but I had to head back to school before it began.  I'm kind of happy as the one on the book scared me enough!  Whew!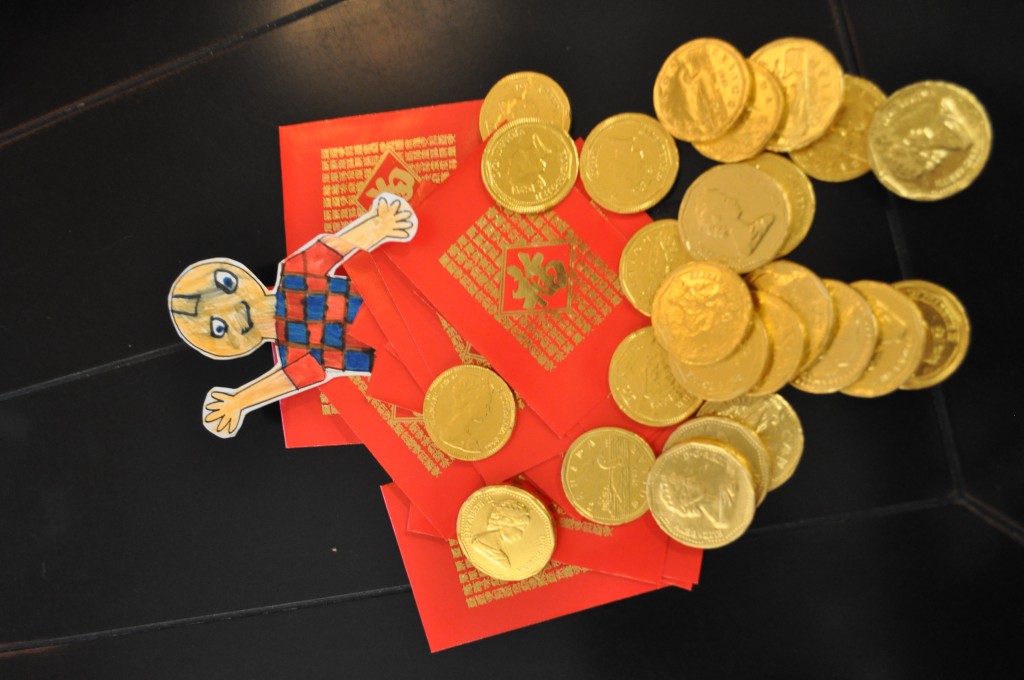 #7
Gifts
My favourite part!  People like to give gifts at Chinese New Year, but they are different than the ones we give at other holidays.  Children and unmarried young adults receive Hong Bao (Red Envelopes with money inside).  Adults give each other flowers or fruit.
The family gave me some to share with you and your classmates!  The money they used is really yummy!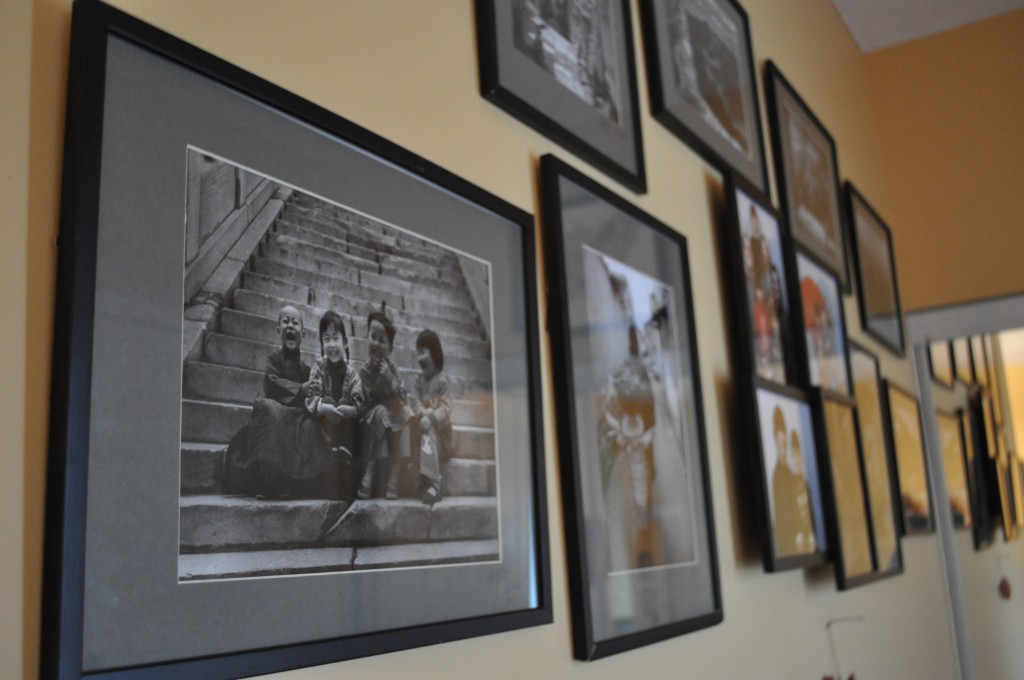 #8
Family and Friends
Lunar New Year is a time for family to come together.  People travel long distances to be together with their loved ones.  There is much laughing and chatter as families make the jiaozi or set off firecrackers.  I missed my friend Lane, so I asked them to mail me back to you.  Thanks for sending me on such an exciting adventure!
Xin Nian Kuai Le!