If you had come over to visit over the past few days you would've seen us: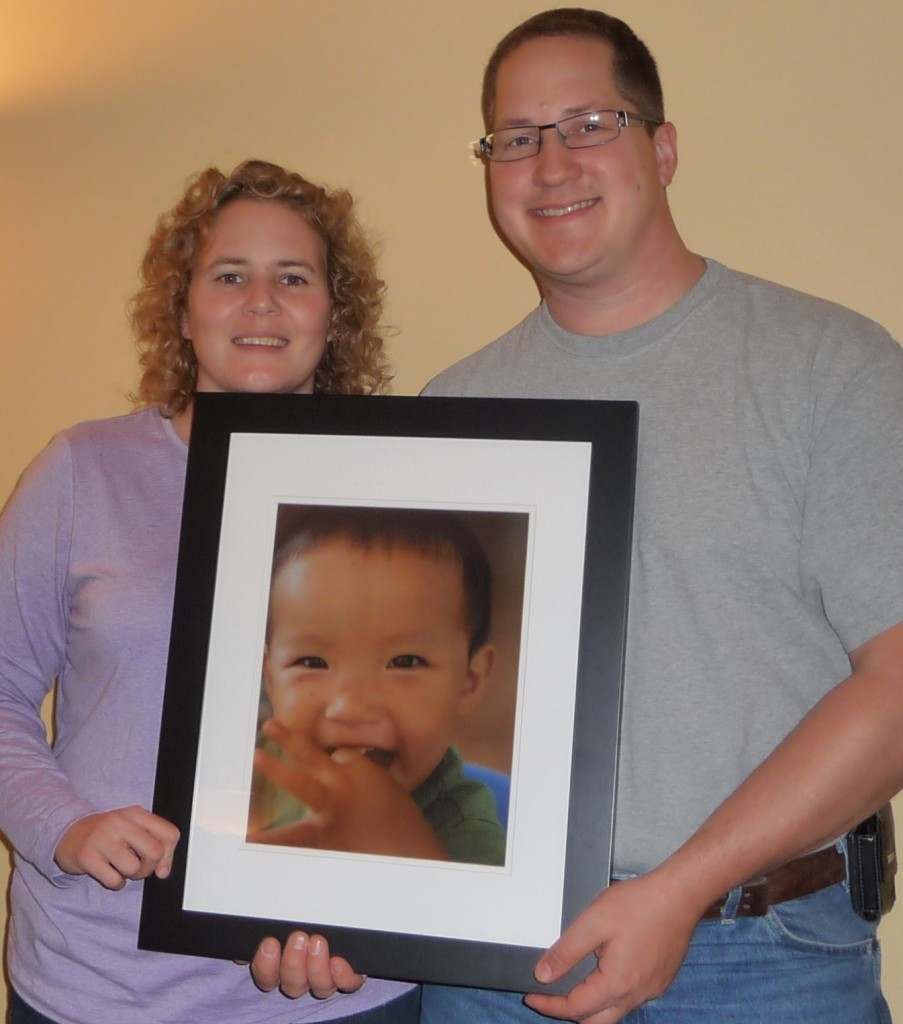 preparing Samuel's "Introducing Your Family" package.
(It only took about 5,000 tries to get this one!)
When I mailed it today, the postal worker at the mail counter asked me if I reeeeally wanted to send it.  Surely it would be too costly (it was a lot!).  I felt like saying, are you kidding me?   This is for one priceless kiddo!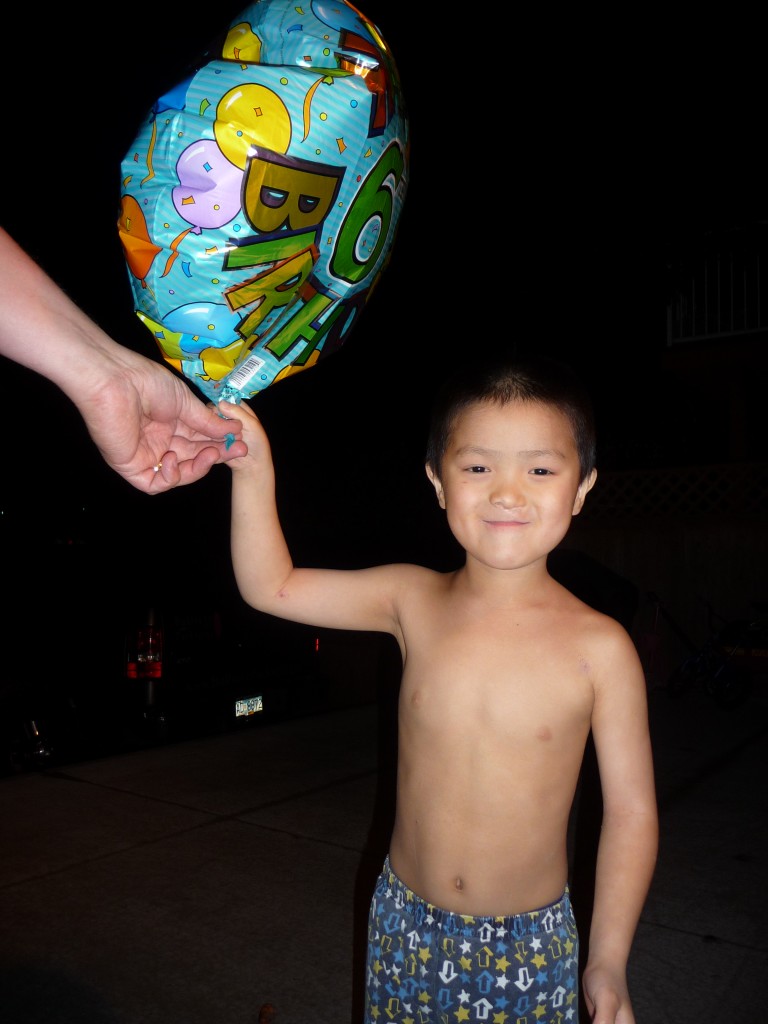 Garnet received this balloon from us for his birthday.  For a whole week he asked if he could send it to Jesus in Heaven.  Finally, before bed one night we sent it off into the night sky.  I think his smile speaks volumes.  This guy has a big heart for Jesus.
He is also really growing his range of vocabulary.
Lately we've caught him saying, "Yes, you may."
Another time we heard him say, "The deal's expired!"
(The deal, for those of you who don't know, is that he told each of us that he doesn't want kisses anymore <sob>, except on his birthday.  You can guess the sheer volume of kissing that went on that day!  The next morning?  Apparently, the "deal" had expired.)
<chuckle>