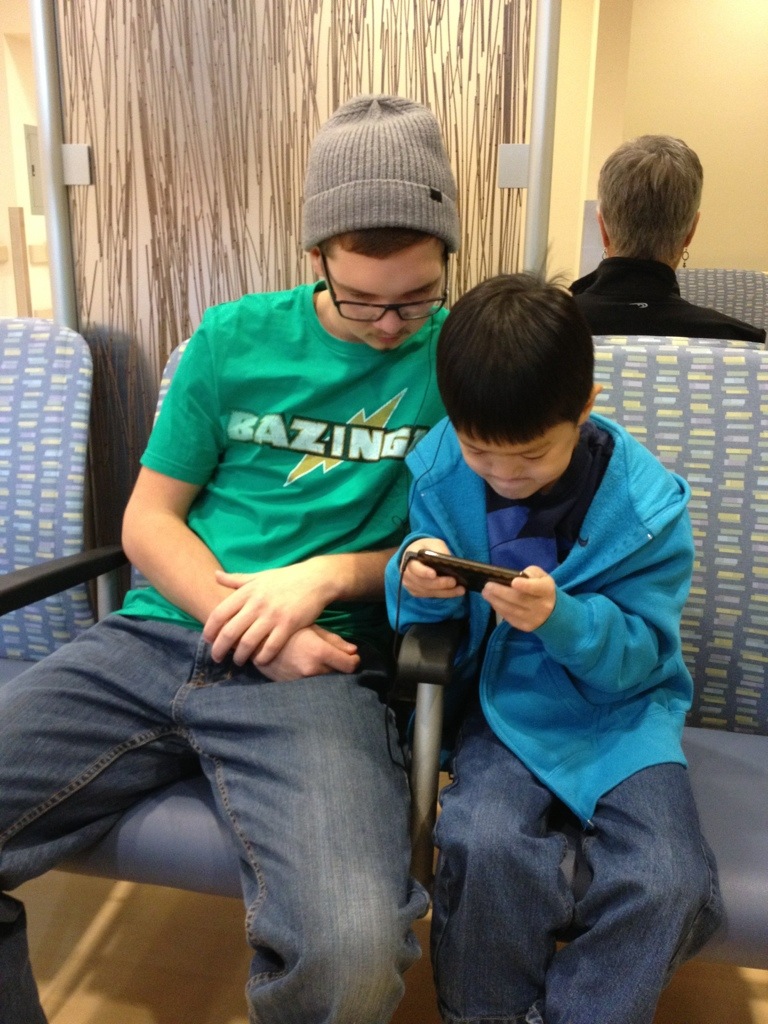 Waiting and waiting to be seen in pre-op with Garnet and James.
(Sorry – this was written last Friday, but never posted properly!)
Garnet will be having his bone graft done on his alveolar ridge cleft (hole in his gum line) on October 29th. He's fairly pragmatic about it and rather excited about the smoothies and video games he is sure will await him after all is said and done. Trust me when I say that we are doing nothing to dampen his enthusiasm!
His surgeon had been considering putting in fixtures that would allow for an expander for his upper jaw at the same time. This is now up in the air as he waits to see more once in the process. We are relieved as it can be tricky at his age.
Back to waiting…. It's a 2 hour appointment and it sounds like they are already an hour behind!