On the Menu Today…
Green Slime
&
Insects
Ummmmm, no.
Garnet has been taking a certain medication for awhile.  One of the possible side effects is loss of appetite.  And the accompanying Mommy worry.  He doesn't have a lot of spare change to lose, if you catch my drift.
Bring on the Green Slime aka a green vegetable based protein drink.  I think the picture clearly explains why my children have named it as such.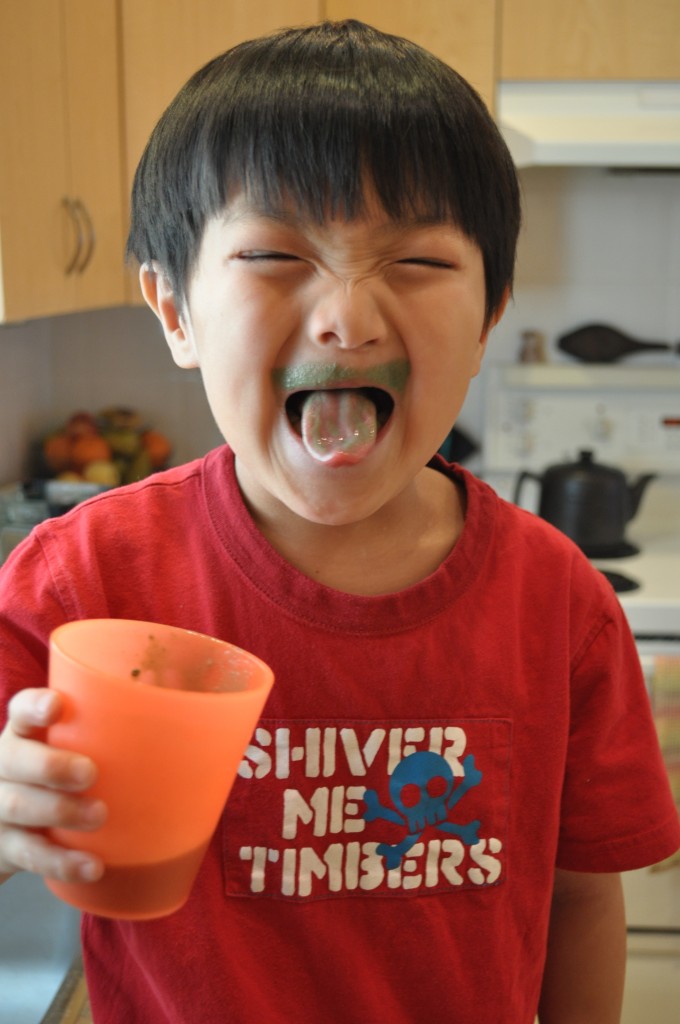 Do you think his appetite will return for supper?
As for item #2 on said lunch menu.
Well, all it took was a shriek from my littlest dude of, "Mom!  'Pider!", with wild finger pointing at his luncheon plate.
Well after practically breaking my neck from the race across the kitchen, I soon saw the evil beast critter in question.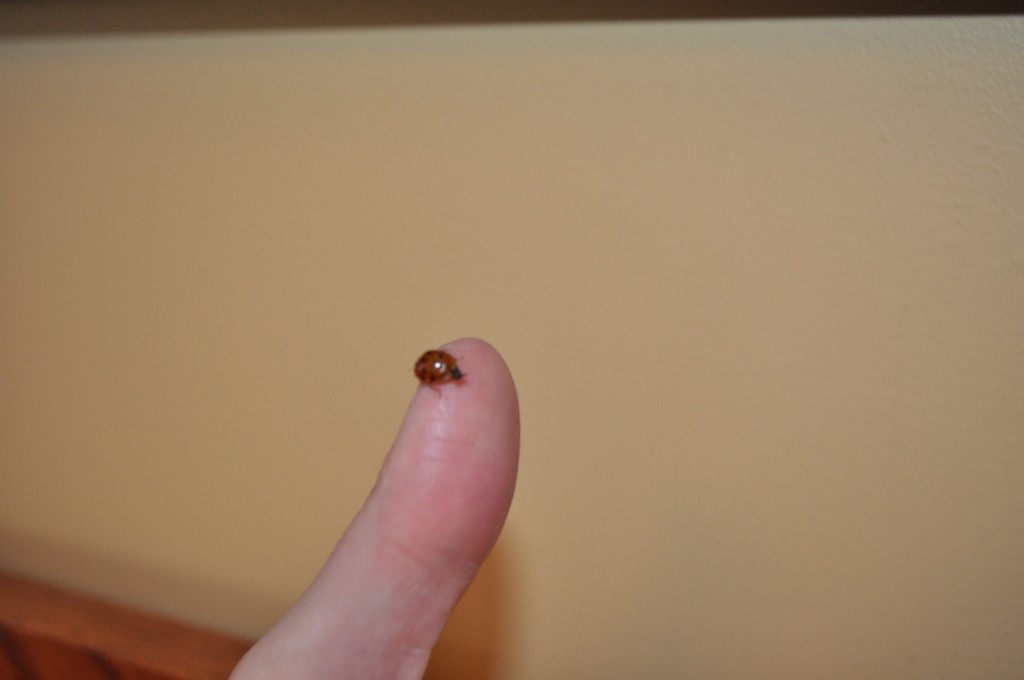 Okay, once my heart calmed down from the thought of a spider crawling in my son's salad, I shook my head and thought about it for a minute.
This little guy was fairly cold to the touch.  He was crawling in Samuel's salad which, I confess, originally came from a wonderful little pre- washed and bagged package.  After our first round of the salad TWO nights ago, it was put into a plastic container and into the fridge.
Talk about survival against all odds.
And, well, yuck!
I kind of felt bad when I took him outside into the 10 degree Celsius weather.  God bless him.
But oooo – yuck!
Hopefully Samuel's appetite will have returned for supper too, as after I had extricated the ladybug from his foliage, he quickly scrambled down from his chair and said, "All done!"
Can you blame him?  hehe